About the cardboard packaging manufacturer – Pryzmat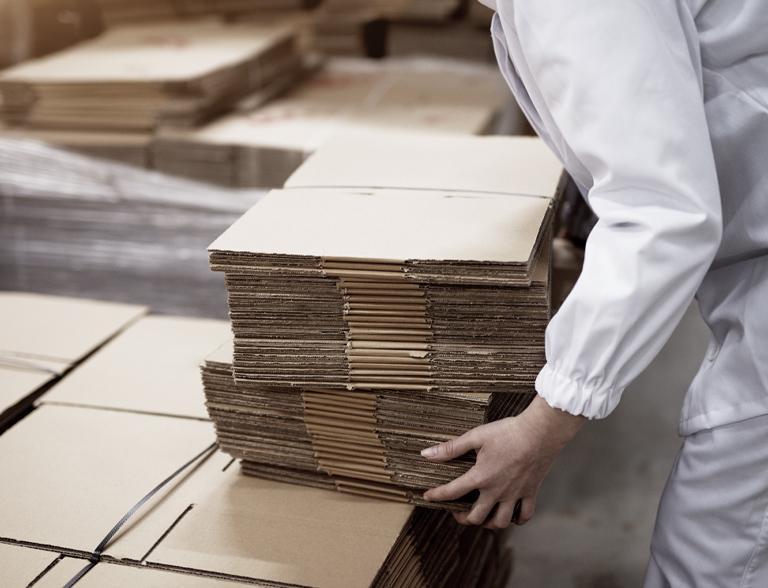 Our offer is addressed to customers located throughout Poland but we are also open to new possibilities and spare no effort to provide our services to foreign businesses.
Our qualified personnel shall be pleased to answer all your enquiries concerning the product creation process and assist you in the selection of the most appropriate type of cardboard packaging tailored to your needs.
The wide range of boxes is supplemented with single face corrugated boards and stretch film. We also offer custom printed or blank paper bags. Depending on your requirements and order size, you can choose from both offset and flexographic printing.
Raw materials we use in the cardboard packaging production process are environmentally friendly and biodegradable.
We maintain a stock of cardboard packaging supplies for our customers.
With our products you will protect your shipments from damage, pack your goods in a visually pleasing way, save time and money.
We take into account all requests regarding packaging, palletising, labelling, pallet wrapping, etc.
The products are delivered by our own trucks.
On request, we send samples of cardboard used in production.
We are developing and constantly expanding our product portfolio.
If you search for a reliable business partner who will fully meet your requirements, please contact us via e-mail or phone.
Cardboard packaging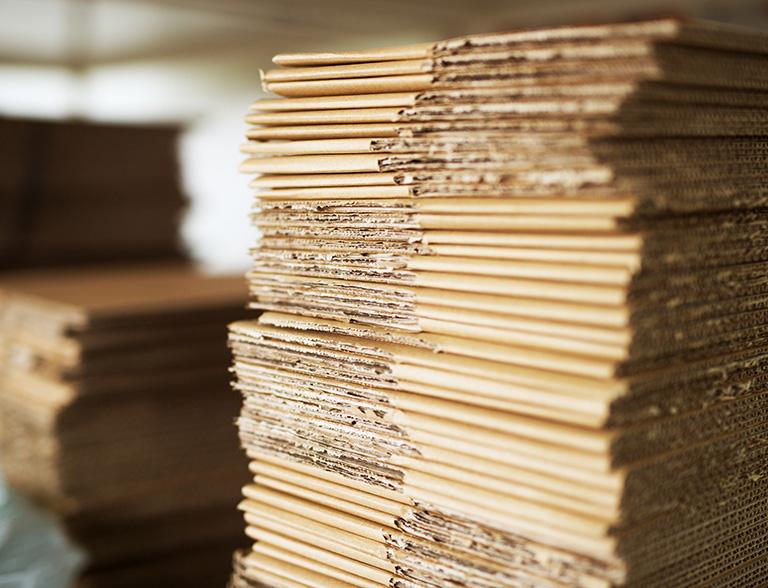 Offer tailored to your individual needs

As a manufacturer of cardboard packaging, we meet the needs of retail and business customers offering customised solutions (products with dimensions and weight as suggested by our customers).
You can rely on our expertise in the selection of the proper box depending on the nature of the product.
We deliver precisely made cardboard packaging supplies of universal use from the following cardboard types:
single wall or double wall corrugated cardboard, B, C, E, BC, EB flute
solid fibre
Our packaging supplies can be of different colours:
grey
bleached on one side
bleached on both sides
We are involved in the following:
die development
material selection
preparation of an eye-catching graphic design
We also offer ready-made dies to be used to manufacture packaging supplies for e.g. food products (such as pizza, birthday cakes, eggs) as well as printer consumables (toner, cartridges).